CASSAVA FARMING

By

staraby

• 2 years ago •

340 •

3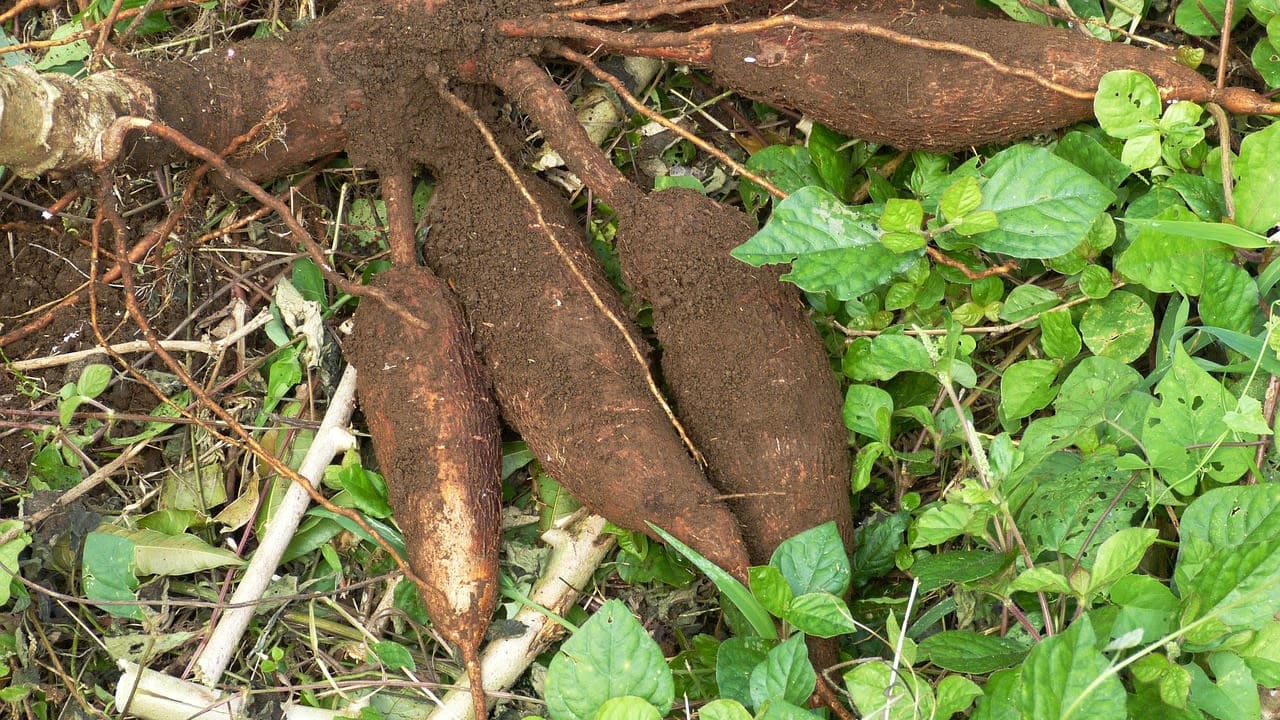 Cassava is a root and tuber crop , it has underground root whixh can be consumed by man and animals . It has advantages over yam , it can grow in relatively poor soil and in low rainfall area . The root is also rich in carbohydrates.
Varieties
There are two main varieties which are sweet cassava (Manihot palmata) and bitter cassava(Manihot utilisima)
Climatic and soil requirements
it requires a temperature of 21degreeC-35degreeC , rainfall of 150cm-200cm, a well drained , rich , friable, loamy soil.
Method of propagation
By stem cuttings which are planted from March to September
Planting date
March to September
Spacing
cassava is spaced 1m by 1m
Cultural practices
Weeding
Fertilizer application
Maturity period
Within 8-15 months after planting depending on variety
Processing
It is processed into garri , foofoo , flour , life stock feed etc.
Pests of cassava.
Variegated grasshopper
Rodents
Control
Trapping
Shooting with gun
Wire fencing round the farm
Use of insecticides to kill variegated grass hoppers
Diseases
Cassava mosaic disease
Bacteria blight
Angular leaf spot
Control
Spray with fungicides
Grow resistant varieties
Uproot ans burn infected plants
Use disease free planting material
Cassava farming is a very profitable and lucrative type of farming .


Related Post viewed by other
3 Replies | Last update a week ago |
Last comment rekpeneikpai