God Will Fail You As He Failed Okorocha And Akpabio – Reno Tells Amaechi
By

ZAKEY

• 15th Mar 2019 • 65 views • 14 comments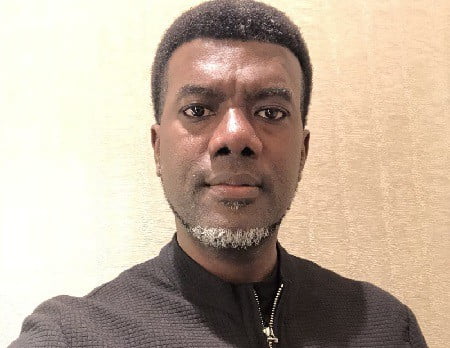 Reno Omokri, ex-aide to former President Goodluck Jonathan, has warned former Governor of Rivers state, Rotimi Amaechi of his political failure.

Reno in his statement stated that as God has failed the Imo State Governor, Rochas Okorocha and the former Senate Minority Leader, Godswill Akpabio, God will fail him too.
He stated this in his reaction to the alleged militarisation of Rivers State during the Governorship and House of Assembly elections in the state.
Reno who took to his Twitter account stated that no matter the affiliation of Amaechi with President Muhammadu Buhari, God would fail him.
He tweeted: "Look at Akpabio who once boasted that "what money cannot do, more money can do". Today, where has his "more money" gotten him? A man can't be dancing shakushaku while his people are dancing Azonto. As my South-south people will say, it is impossicant.
#LearnFromAkpabioAndRochas"
"What possessed Akpabio to ally himself to a man and party that are considered political lepers by his people? A man that was once so loved after he TRANSFORMED Akwa-Ibom, ended up TRANSFORMING himself from a political MODEL to a political MONSTER."
"As for Rochas, his situation would have been different only if statues could vote. By now, he would have been a Senator-elect and his son in law would have been a Governor-elect. I hope he has learned his lesson. Invest in real people, not statues."
"Rochas blames Oshiomhole and Uzodinma for his predicaments. How shortsighted. Does Rochas think both Adams and Hope acted on their own? Rochas should ask Buhari what he meant by 'remote control' when the President confessed to how APC won Osun state."
"And what would one say about Rotimi Amaechi? How can @ChibuikeAmaechi defend what the military is doing in Rivers? Even the usually conservative European Union was forced to speak up in defense of Rivers people. Yet Amaechi hails their oppressors."
"Amaechi, your time is coming. The god who failed Rochas and Akpabio will also fail you. If you like to pray 10 times a day in the direction of Daura, it won't save you from reaping what you sowed. Your sin will find you and your potbelly soon. Very soon."
14 Replies | Last update 15th Mar 2019 |
Last comment NattyMola
We are watching for you people

No be lie, That man dey disturb