Leaked!!! How to Start a Blog & Make Money
By

ihunanyachi

• March 16, 2019, 10 AM • 288 • 20
Step 1: Choose what to Blog about
One of the first decisions you make after deciding you want to start a blog is to figure out what you will blog about. Some new bloggers fall into the trap of writing about everything that comes to mind.
Yes, blogging is about sharing your thoughts, research, and experience, but if you are interested in professional blogging that thought must be targeted at a clearly defined audience.
Remember that one of the goals of professional bloggers is to build a reputation. Certainly, you cannot build a reputation on everything.
You need to build a reputation on something. This is why before you start a blog, you have to give a long hard thought on what you want to be blogging about.
Your blog should be about your interest and passion. It should be about a topic you are happy discussing. It should be about something you are passionate about.
Passion is very important in blogging because it takes time and energy to build a reputation and make money from blogs and without passion you will certainly give up.
To discover your passion and interests you need to brainstorm. Ask yourself the following questions: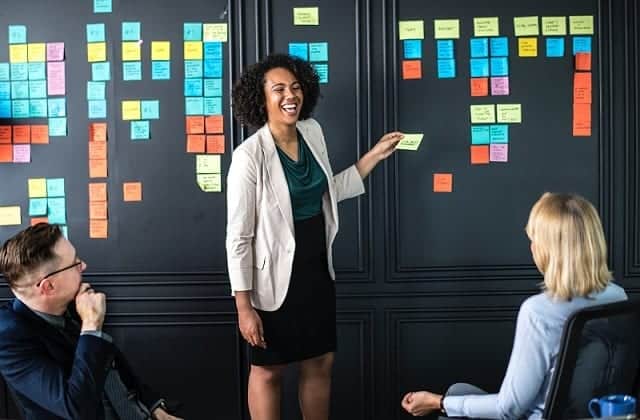 What topics do you regularly discuss about with your friends?

What are your hobbies?

The type of movies do you watch

What do you spend your money on?

The types of books and magazines you read?

What types of websites do you regularly visit?
When picking what to write about, it is very important to choose a niche with a sizable audience. Do not choose a niche that is so unique that you are virtually the only person interested in it.
Step 2: Choose a Blog Platform
A blog platform is an online software that enables you create and maintain a blog. A blogging platform offers you an easy to use interface for posting content to your blog.
You can write, format, and edit your posts, as well as add photos and videos to your posts via your blogging platform.
The blog platform also creates an easy interface for customising the look and feel of your blogs. They also offer plug-ins and widgets for extending the functionality of your blog and making it more useful to your readers.
Although, you can switch your platform at anytime, getting it right the first time is very important. Switching blogging platforms may require some technical skills. So, you should take your choice of a blog platform serious.
I should know, because I had to switch this blog to another blogging platform in 2016 and had to face a lot of challenges. So, I will advice that before you start a blog, you think long and hard about the blogging platform.
I will advice you to pick WordPress. Yes, WordPress was the blogging platform I switched to in 2016. I had outgrown Blogger (my former platform) and needed something more flexible and my self-hosted WordPress was it.
WordPress has thousands of plugins that you can use to add lots of functionality to your blog and offers the level of customisation that no other blogging platform offers. In addition, WordPress has a large community of users that can help you with any challenge you may run into.
Note that there are two types of WordPress: WordPress.com and WordPress.org. I am recommending WordPress.org, the self-hosted version. WordPress.com is similar to Blogger and share some of its limitations.
So, I recommend that if you have plans to start a blog in 2018, WordPress should be your first choice. You can also choose other blogging platforms like Blogger.com, Tumblr, and Medium.
To avoid confusion, the rest of this article will focus on WordPress.org.
Step 3: Choose a Domain Name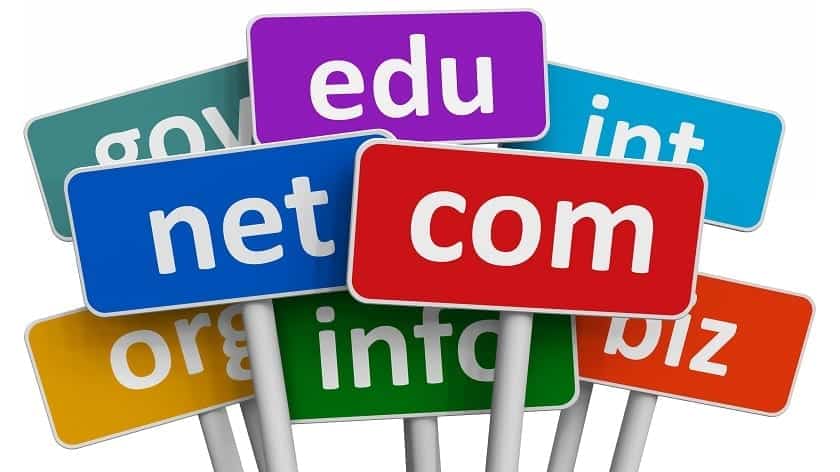 The domain name of your blog is its central address on the internet, for example the domain name of this blog is www.naijatechguide.com.
A domain name is another little detail you need to get settled before you start a blog. Here are some tips on how to choose a domain name for your blog:
Choose short memorable domain names – Some of the best domains are short and memorable.
Add your keyword to your domain – If it is possible, add your major keyword to your domain name.
Consider future expansions – When choosing your domain name you need to consider the future expansion for your blog.
Use a popular TLD – Top Level Domains TLDs are letters that end a domain name eg. .com, .org, .net. .com is the most popular top level domain and should be your first choice. You can also try .org and .net in that order.
Avoid using other people's brand names and registered names – Avoid using business brand names in your domain or registered brand names. This will ensure you do not run into legal trouble tomorrow.
In the same vein, your blog name should be as short as possible, memorable, and avoid using other people's brand names or registered names.
You have chosen a domain name for your blog, but the domain name does not become yours until you actually register it. Besides the domain you have chosen may have been bought by another person. So, you need to check for availability first.
To register a domain name, you require the services of a domain name registrar. At the website of the domain name registrar you can check for the availability of the domain name you desire and if the domain name is available, you can buy it.
You may also decide to buy your domain name from your hosting company, which I will discuss in the next step. Similarly, you can also decide to host your blog with the domain name registrar.
There are a number of good domain name registrars out there. I use GoDaddy (Click Here) and Namecheap (Click Here) for all my domain name registration.
Step 4: Choose a Web Hosting Company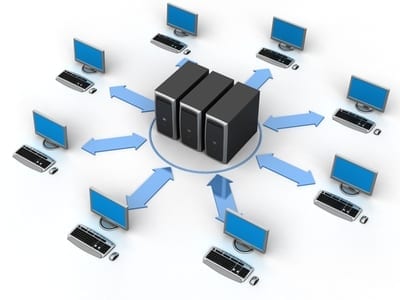 You have chosen a domain name. Now it is time to host your blog.
A web hosting company is a service that stores the files that make up your blog on servers connected to the internet in such a way that they are accessible to your readers through your domain name.
The articles on your blog as well as the images and other content are all stored for you by the web host. All you need to do is connect your domain name with the web host's servers and you are good to go.
However, if you buy your domain name directly from your web hosting service, you will not need to connect the two as they will be connected automatically.
One important hosting tip if you plan to start a blog is that some hosting companies will offer you free domain name as part of your hosting plan. This may seem convenient initially, but will make moving your blog  hard.
There are lots of hosting companies to choose from. It is best to choose one with a good reputation. I currently use JustHost, HostGator, GoDaddy (Click Here), and Tiger Technologies for my websites and they all serve me well. This blog, for example is hosted on Tiger Technologies (Click Here).
I love Tiger Technologies because their server speeds are pretty fast when compared to the average speed of a lot of hosting companies.
Moving my blog from Blogger meant I needed a hosting company that could match the speed of Google servers, Tiger Technologies was the hosting company that came close during my tests.
Other services you should also consider for the web hosting of your blogs include LiquidWeb and Bluehost.
The Best Hosting companies offer a user friendly interface for installing WordPress and other blogging platforms you may have chosen.
These days, because of the popularity of WordPress, good hosting companies now offer hosting services optimised to run WordPress very efficiently.
These are called managed WordPress hosting and are recommended if you plan to start a blog on WordPress. Here are some of the best WordPress Hosting.
Hosting a blog can cost you between $4 monthly for a small blog to up to $60 monthly for blogs with massive traffic.
Another hosting tip to keep in mind when you plan to start a blog is that the first year (or first term payment) of hosting could be discounted. For example, a web hosting company may charge you $1 a month for the first year and $5 or even more on subsequent years.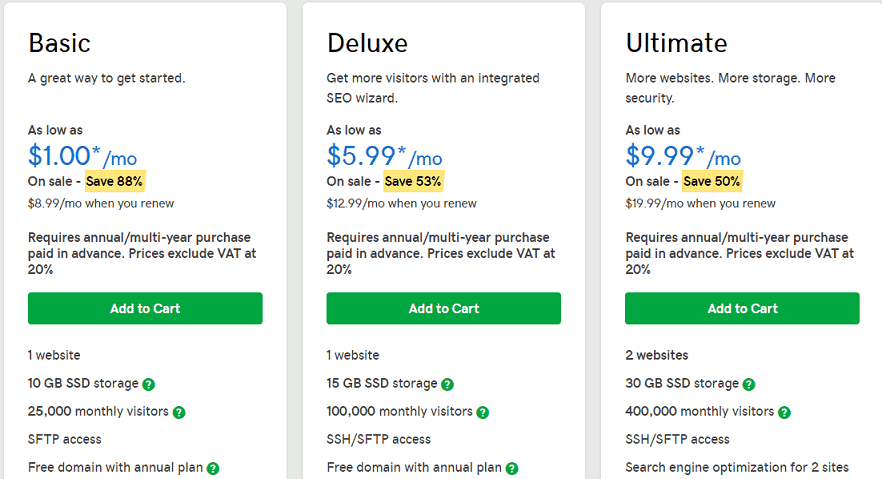 So, in calculating your cost pay more attention to the real price rather than the discounted price. Discounts can be up to 90% in some cases.
There are thousands of web hosting companies to choose from, which can make things a bit complex when you want to start a blog. Here are some of the web hosting companies I would recommend you use:
Hosting Company
Price/
Month
Storage
Bandwidth
Details
Tiger Technologies
$9.95 to $19.95
20GB to 50GB
Unmetered
Learn More
GoDaddy
$1.00 to $16.99
10GB SDD to Unmetered
Unmetered
Learn More
LiqiudWeb
$69 to
$289
30GB to
200GB (SDD)
5 TB
Learn More
HostGator
$4.95 to $119.99
Unmetered
Unmetered
Learn More
JustHost
$2.65 to $29.99
50GB to Unmetered
Unmetered
Learn More
Hosting companies offer multiple plans, usually you should start your blog with the entry plan which could cost between $4 and $10 per month depending on the hosting company. However, it may be better to start your blog with the mid-range plan to give more allowance in case your blog grows fast.
However, no matter the hosting plan you pick, it is important to ensure that the hosting company offers you an easy path to migrate to a higher plans without disrupting traffic to your blogs.
Although most web hosting companies offer monthly payment options for their hosting plans, I will advice you to pay for at least 6 months if you seriously want to start a blog.
This is because it takes time to build a successful blog. Paying for just one month at a time makes it easy to give up if things are not going your way the first few weeks.
Making a long term commitment on your hosting can motivate you to push harder through the very trying early stage of blogging.
Step 5: Install WordPress
Now you have an address for your blog and hosting plan to store your content in. You are now going to install the blogging platform that will enable you easily manage your blog.
Remember that in step 2, I recommended that you start your blog with WordPress. I am assuming you took my advice. Installing WordPress is not as tedious as it sounds.
You do not need to download anything neither do you need to upload anything. This is because, the best hosting services already have WordPress on their servers, all you need to do is to press a button to start the process of installation. In less than a minutes you could have WordPress ready to power your blog.
To start a blog on WordPress, just find the appropriate link to click once you are in the user dashboard of your hosting account.
If you chose Tiger Technologies as your hosting company, look for the aptly named Install WordPress link. If on the other hand you chose HostGator, you should look for the WordPress Installer.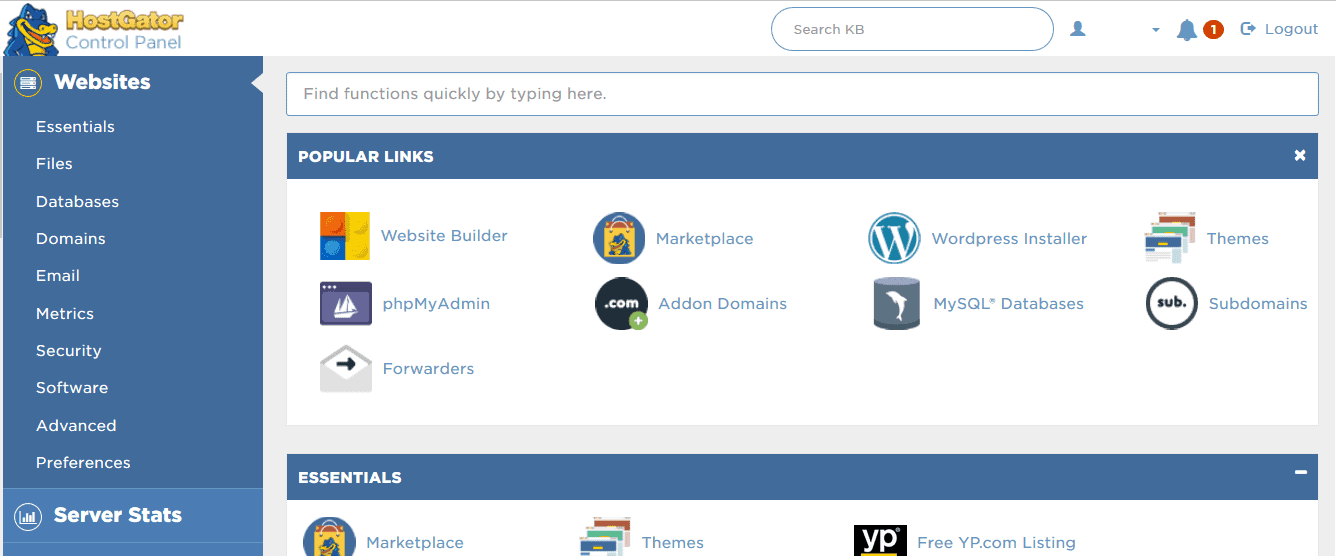 No matter the hosting company you choose, it will be easy to find the appropriate link or button to initiate the process of installing WordPress.
Once you click on the link or button, you will be required to specify the domain name you want to install WordPress on.
During setup, you will also be required to enter your site name as well as the username and password that you will use to log-in to the admin area of your blog. Your email address will also be required.
When choosing your password, make sure you choose something hard to guess. It is also a good idea to avoid using admin as your username.
Installing WordPress is easy and takes less than a minute and in the end you will receive an email with the link to the admin area of your blog where you can now continue building your blog.
Step 6: Design your BlogWith WordPress successfully installed it is now safe to conclude that you are now ready to start a blog.You should now log-in to the admin area of your blog and begin to tweak the design. The first thing to consider is adjust the permalinks. Go to Settings > Permalinks and choose the post name option.The post name option is the best for an SEO-friendly link.The next task should be choosing a theme to use for your blog. There are a number of free themes that come with your WordPress installation. Just go to the Appearance > Themes section to pick a theme.The themes you see in this section come pre-installed and are usually the default themes and the themes you installed yourself.To see more free themes, click on the Add New button. Here you will see a lot of themes.Point to any of the themes you like to reveal the preview and install buttons.You can also just simply click any of the themes to get to a dedicated page for the theme.You can also go to sites like ThemeJunkie, ThemeForest, or Mojo Marketplace to buy a more professional looking premium WordPress theme for your blog. A premium WordPress theme can cost between $30 to $50 a pop.If you get your theme from a theme marketplace (or from any other source and built one yourself), you have to first download it (in .zip format) on your computer, and then upload it to WordPress.To upload your theme to WordPress, go to the Appearance > Themes, then click on the Add New button. Click on the Upload Themes button.Clicking on the Upload Themes button will reveal browse button.Using the Browse button, fetch the theme files (in .zip format) from your computer and press the Install Now button.After installing your theme you can customise it. Go through the Appearance section to see options available for customising your blog.When starting a blog, it is a good idea to choose a theme with a responsive design. This ensures your blog adapts to different devices, from mobile phones to full fledged computers.Step 7: Install Essential PluginsAt this point your new blog is good to go. You have everything you need to start blogging.WordPress comes with everything you need, but with a few important plugins, you can supercharge your blog for success.To install plugins, go to Plugins > Add New, then search for any plugin you want and install it.Here are a few important and essential WordPress plugins if you want to start a blog the right way:Yoast SEO: The best plugin to handle SEO for your blog. Handle metatags, content duplication, etc. Also creates a sitemapW3 Super Cache: This helps in caching your blog. With a cache, your blog will load faster and use more bandwidth, which will ensure you do not easily over-shoot the server resources allocated to you by your hosting company. You may also W3 Total Cache.JetPack: This are a suite of software from WordPress. They provide security and help your website load faster. You also get social share buttons, related posts, among other useful features.WP Smush: This plugin will compress your images making them lighter, which will result in your blog loading faster.Relevanssi: Offers better search capability than WordPress's built-in search.There are thousands of plugins, but these five are enough to start a blog supercharged. As your need grows, you can install more.You can also download premium plugins on your computer and then upload them to WordPress. Go to Plugins > Add New, then use the Upload Plugin button.You have to install and activate a plugin before it can work on your blog.Step 8: Start adding ContentWhile having a nice looking blog is great you should not focus so much on looks initially especially at the expense of building content on your site.While you are designing a great looking blog you should also be adding great content to it. You need to learn how to write good content for your blog.In case you are wondering what a great content looks like. Here is a brief characteristics of a great content:It is useful and have keywords in all the right placesIt must answer a key question (or one key question and a couple of related questions)A Great Content must be uniqueA Great Content is easy to read and understandIt includes images when necessaryNote that content is not necessarily just articles and text and images. Content includes videos, infographic, slideshows, podcast, webinar, etcIt is also important to add new content regularly to your blog.Step 9: Implement Performance TrackingOnce you get a number of posts and writings under your belt (say 5 or 10 or more), you should then register your blog with search engine webmaster tools (like Google and Bing) and add tracking and analytics code (Google Analytics) to your blog.The webmaster tools offer useful information about the SEO health of your blog. Make sure you submit an XML sitemap to help search engines index your site faster.Tracking services like Google Analytics provides lots of useful information about your traffic and audience. These will enable you write better content to satisfy them.Step 10: Integrate Blog with Social MediaSocial Media is a big deals these days with billions on social media sites like Facebook, Instagram, Twitter, etc. This is why your blog need to be on social media.Open social media accounts for your blog. You don't have to be in all of them. Choose the social site that is used by most people in your niche.Build your fans and regularly share your content with them. Sharing your posts is very important because social is one of the signal search engines like Google use in determining relevance and authority.Blogging is easy, putting Ads on your blog is also easy, the hard part is making money from your blog. Now let's see what you must do to make money from your blog.What it takes to Make Money from BloggingWhen you decide to start a blog, it is usually about making money. However, for a blog to make money, two ingredients are required.First you need to build an audience and then your audience to trust you and see you as an authority in the niche.To start a blog and make it successful, you need to know how to build your blogging reputation as an authority.You cannot build your blogging reputation by copying other peoples' work, neither can you build a reputation if you are blogging about everything. Your blog must be known for something.This is why you must take my recommendation in step 1 about how niche blogging is the best way to start a blog seriously. It is easier to build a blogging reputation if you focus in a niche.Can you define the purpose of your blog in one sentence? If you can't, then your readers will find it hard categorising it.Building your blogging reputation simply means making it easy for your customers to associate your blog with your content.So that whenever they think about your niche they think about your blog. For example, if you are blogging about shoes or fashion, having a good reputation means that people looking for shoes or fashion ideas will have your blog on top of their mind as well as recommend it to friends.The truth is that it takes time and hard work to build a blog authority. So you need to be passionate about your niche to pull through. It will also take time to make money.To build a reputation you need to offer unique, relevant, fresh, and quality content. You do not need to post everyday, but when you do it has to be great.Differentiate yourself from other blogs in your niche. In addition, open social media pages (including Google+) for your blogs and engage with your fans actively.Make it easy for your readers to engage with you by providing feed subscriptions, social networking shares buttons and like buttons.As for the second part, which is building traffic, it goes simultaneously with building a blogging reputation. Good content is the greatest asset to invest in when you start a blog. Having unique, well researched, and well written content on your blog will keep readers coming back for more.Search engines should be top on your traffic building strategy when you start a blog. This is because most people use search engines when looking for information on the internet.So, you need to learn latest SEO strategies and implement them on your blogs. Do not also forget other traffic sources like social media, feeds, blog directories, email lists, etc.Once you have a reasonable traffic and authority for your blogs making money becomes easy. You can place your ads on your blogs, sell directly to your visitors, or use advertising networks like Adsense and you will see good results.You might now be wondering how to build your authority and traffic. Well, it is not an exact science, but this is an article about how to start a blog and make money. So, the least I can do is share some tips.How to Build Traffic and AuthorityYou want to start a blog that makes you money, don't you? Here are three steps to guide you:Research the most popular needs, desires, problems, issues, wants, etc of people in your niche.Research the best solutions for these needs, desires, problems, issues, wants, etcProduce good quality content (articles, videos, podcasts, infographic, etc) that satisfies or provides solutions research in step 1 based on your research in step 2.Do these consistently without ignoring all the other tips dotted around this page and you will end up a successful blogger.So, for beginner bloggers planning to start a blog, my recommendations are simple. Learn how to build your authority and traffic first and keep making money for later.Even if you place 1 million ads on a blog with little traffic and poor authority, it will make nothing or very little. So, now you know the secret of how to start a blog and make money.Source:-https://www.naijatechguide.com/2012/02/how-to-blog-make-money-blogging.html
Related Post viewed by other
20 Replies | Last update June 27, 2019, 06 AM |
Last comment Omehmartin