SEE Sure Fire Way To Keep Your Man From Straying
By

Ajilatosin

• February 06, 2019, 06 AM • 265 • 35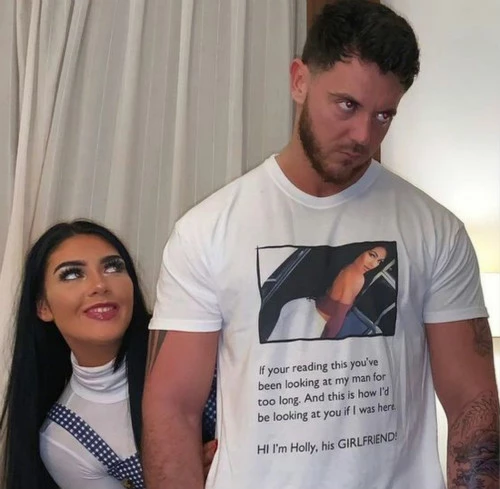 A woman has come up with an interesting and hilarious way to prevent girls from flirting with her boyfriend
Holly Cockerill, 24, made a T-shirt for boyfriend Karl Hennan with her face on it and some words for women who might have the intention of flirting with him.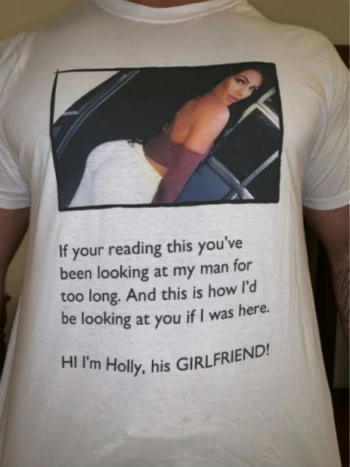 She went on to share photos of him wearing the T-shirt on Twitter.
On the T-shirt he had on, was a warning to other women, which reads:
If your reading this you've been looking at my man for too long. And this is how I'd be looking at you if I was here. Hi I'm Holly, his GIRLFRIEND!
Read tweet below.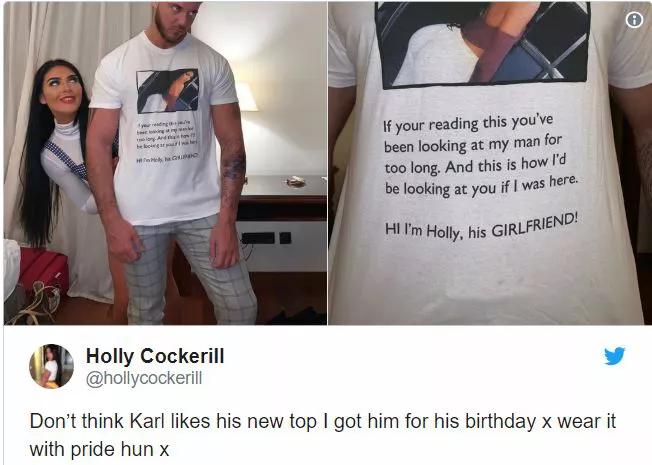 LOL. what are your thoughts?
Ladies would you do this?
Comment, like and share.
Related Post viewed by other
35 Replies | Last update February 08, 2019, 08 PM |
Last comment EnigmaLeo