Humility: See how Popular Warri Prophet, Jeremiah Fufeyin kneeled, hugged and blessed an aged widow with 1M Naira [Watch]

By

timimaryz

• 12 months ago •

166 •

1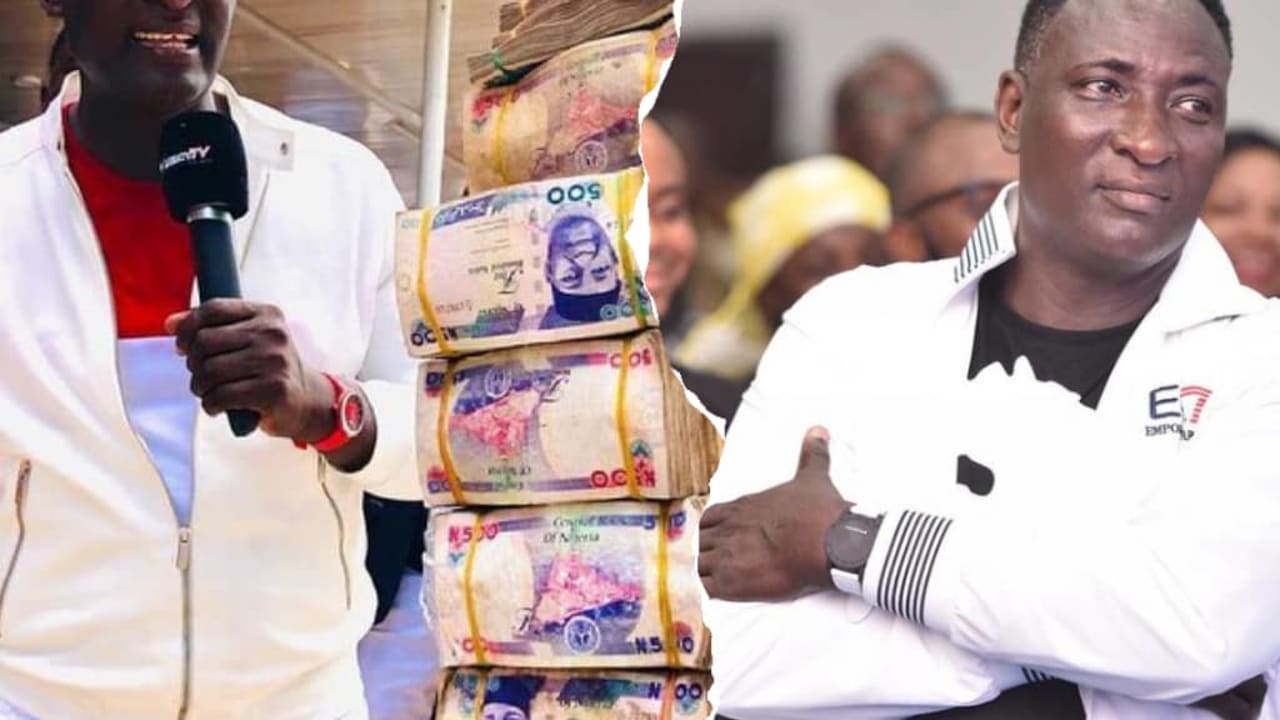 A Wiseman once said "We're not remembered for what we own but what we give out to humanity" this is the what we can say of this Revered Nigerian Clergyman best known for his Philanthropic contribution to mankind not just spiritually, more so physically. 
The Man of God is in the news again but this time for a worthy, commendable kind gesture to humanity.
It's Monday, June 21st 2021 and the internet have been bombarded with heartwarming video clip and photos featuring the beloved Prophet Fufeyin dishing out millions of naira to assist those preparing for their marriages, families going through hard times, and aged widows.
Featured in this gesture, is an upcoming gospel artist and dancer, by name Sam, whose brief height always sells him out, someone society would rather described as partially dwarf, who is a staunch follower of 'The Billionaire Prophet" as he is fondly called received a wooping 1.5 Million Naira support for his marriage, also two other families got 1million Naira each, while an aged widow got 900 thousands naira for her upkeep from the generous Billionaire Prophet Fufeyin,  
No doubt, OWOMOWOMO is a Man with a large heart full of love, good will for humanity. 
May God Almighty never stop blessing him and all his Mercy TV Partnership.
Dr. Lawan Akin, Reporting For City News Reporters, Lagos
Related Post viewed by other
1 Replies | Last update 9 months ago |
Last comment mejohkoffi