NGO empowers indigent physically-challenged persons in Edo

By

princess11

• 2 years ago •

2718 •

21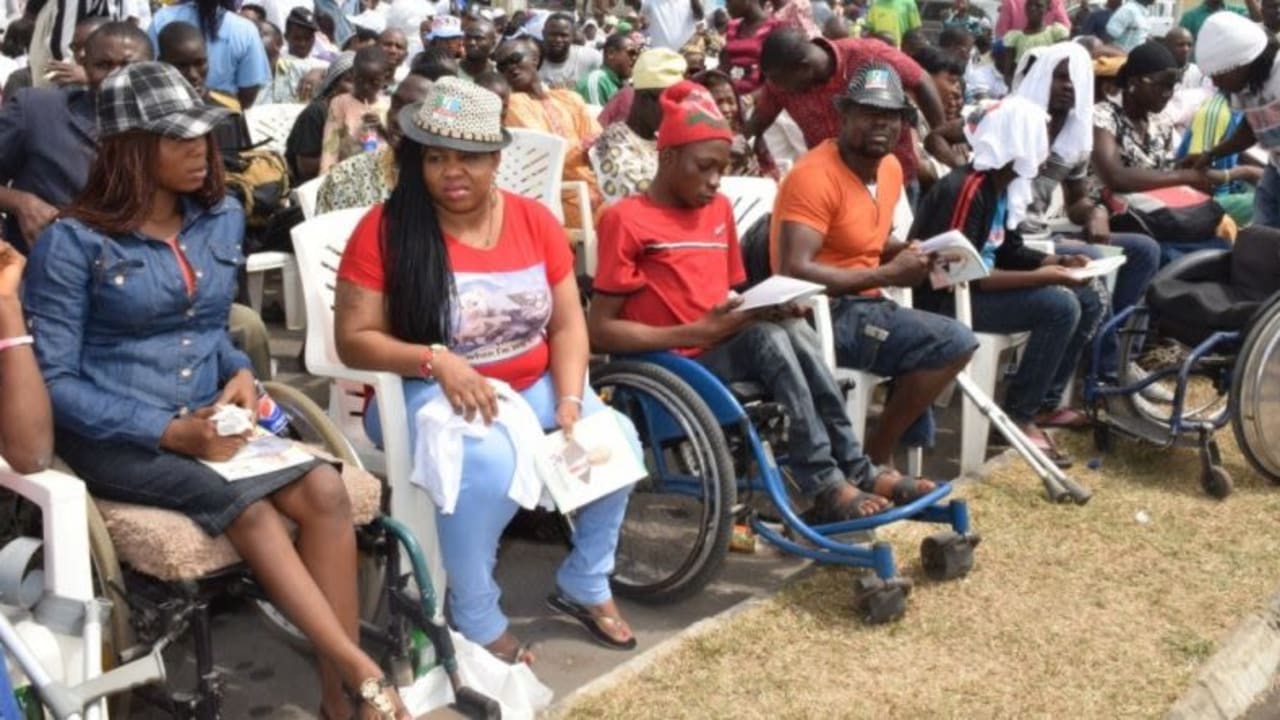 FILE PHOTO: People Living with Disabilities (PWDs)
A non-governmental organization, recently empowered three indigent physically challenged persons in Edo State.
The Edo state-based NGO, Network for the Advancement of People with Visible Disabilities (NAPVID), gave Kindness Idahosa, a physically challenged 300-level law student of the University of Benin (UNIBEN), was given a scholarship worth N70,000, while Peace Eronmonmen, a blind 100 level student of Federal College of Education (Special), Oyo state, received a scholarship worth N65,400.
Another physically challenged, Austin Emmanuel, was also empowered by NAPVID with a sewing machine.
The empowerment programme was done at the formal unveiling and flag-off of Project Help.
The Executive Director of NAPVID, Barr. Melody Omosah explained that Project HELP stands for Health, Education, Livelihood and Palliative, and was conceived to give the lifeline to visibly challenged persons in the state.
He described the project as an "intervention for the recipients, with the view to removing barriers that stop them from fulfilling their dreams."
Omosah who disclosed that the project was in collaboration with the state government, lauded Governor Godwin Obaseki and the Board of Trustee members for making the project possible.
"We met the Edo state Governor, Mr. Godwin Obaseki on the 15th of February, 2021. After explaining to him what NAPVID is doing and the area the organization we would want the government to come in, the governor set up a committee that approved it.
Related Post viewed by other
21 Replies | Last update 10 months ago |
Last comment rekpeneikpai