Nigerian man shares screenshots of how he was allegedly scammed by a pastor

By

danexclusive

• 2 years ago •

493 •

64
A Nigerian man has just shared several screenshots of his chat with a pastor who allegedly scammed him. Stephanie Emeka disclosed that Pastor Joshua Ibrahim stopped chatting with him immediately he transferred the money. 
Emeka added that he met Pastor Ibrahim in a National Youth Service Corps (NYSC) group chat. Narrating the kind of business that transpired between them, Emeka disclosed that he paid the pastor a huge sum of money to help him start a recharge card business. Here, the pastor took his time to explain the various process of the business and he easily gave in. Emeka also added that he trusted Pastor because he was always quoting bible verses and sending him motivational sermons daily. 
He shared the post with the caption: "Scammers everywhere… But this guy scam has a lot of spices, he sends you bible verses and sermon daily. He apologizes after scamming you, this scammer has principles and he follows the code of conduct very well. Let me give the intro. I met this guy on one NYSC WhatsApp group chat like that and he told us on how to make money selling recharge cards daily so he caught my fancy and I started private chatting him."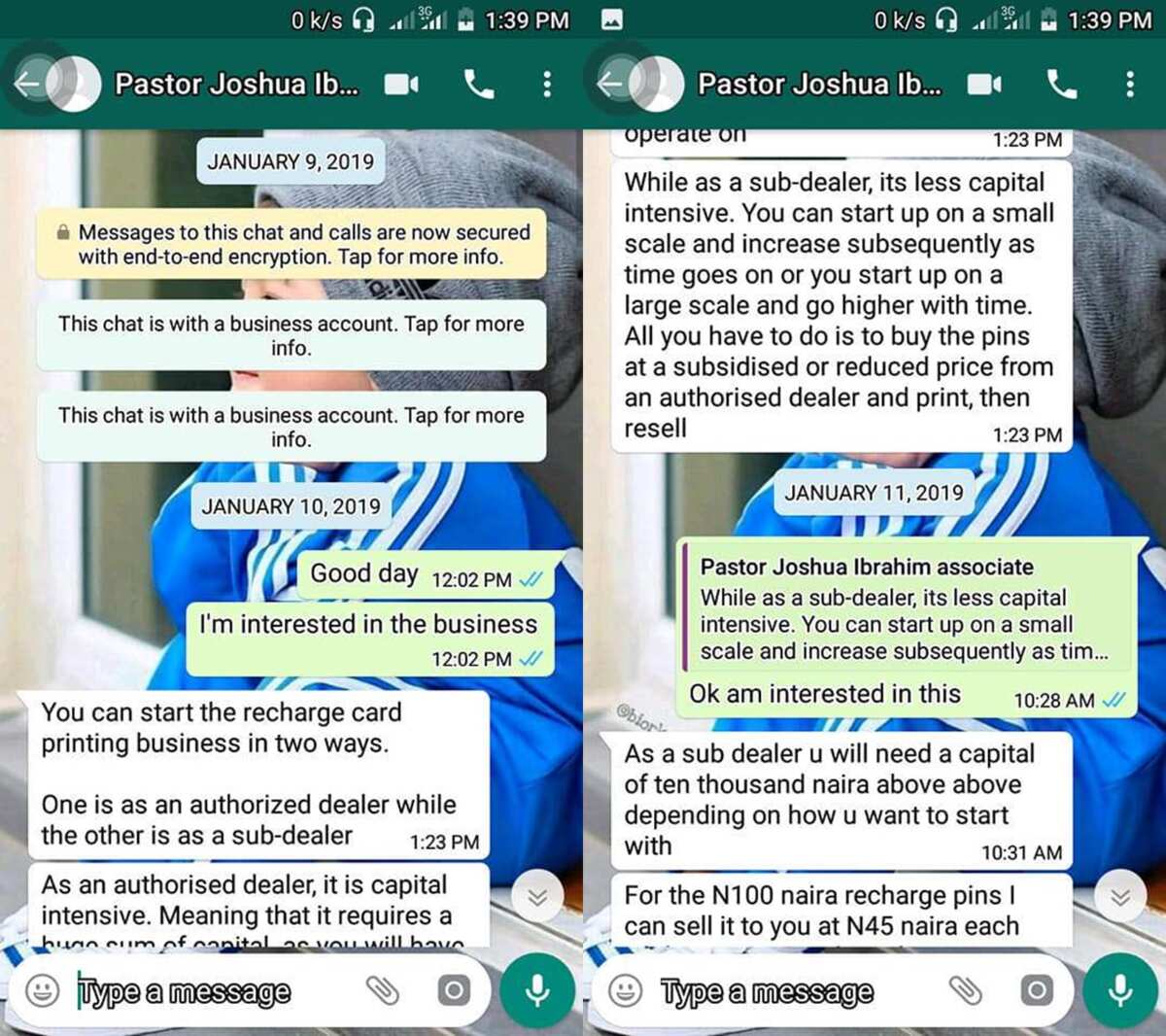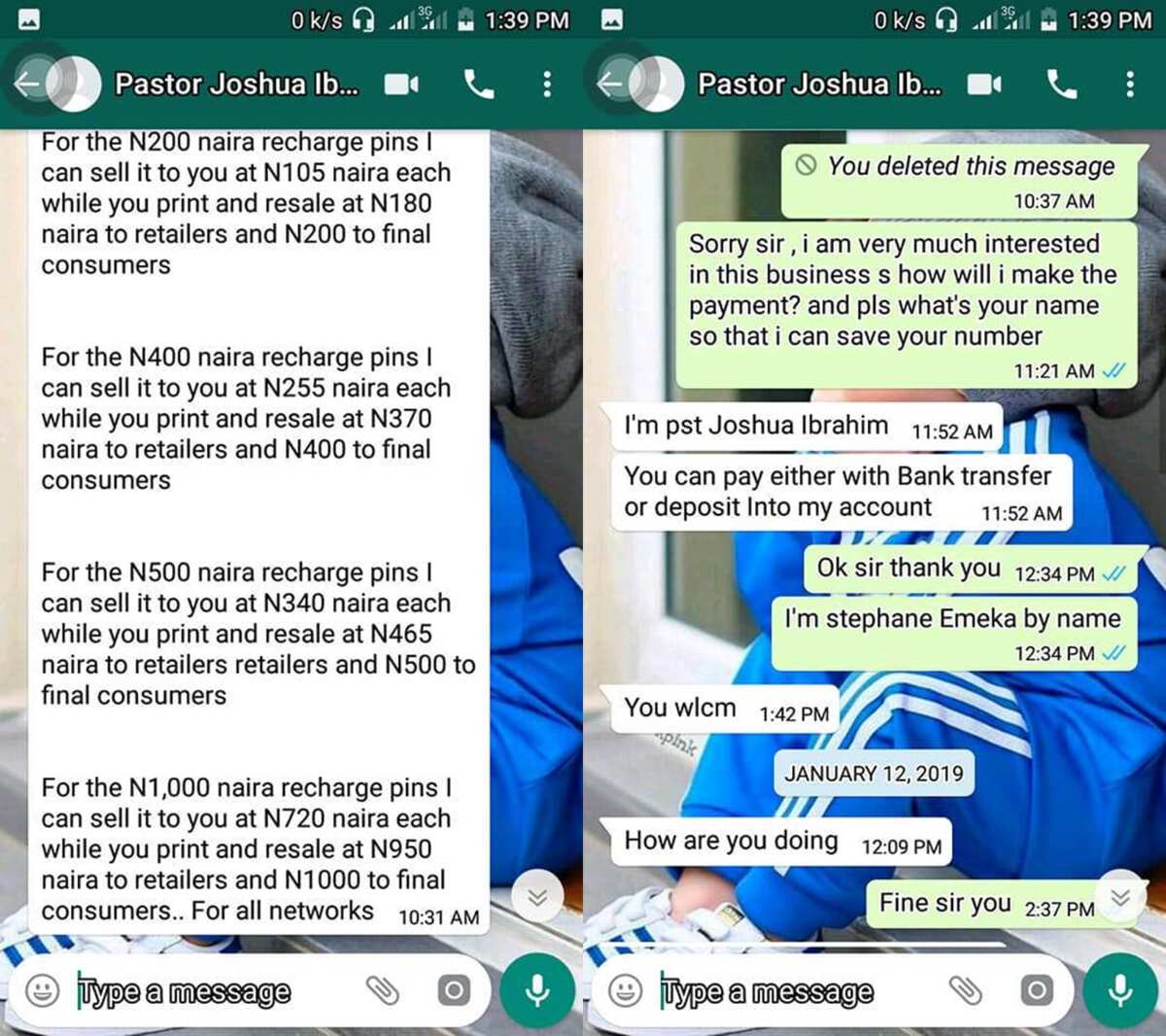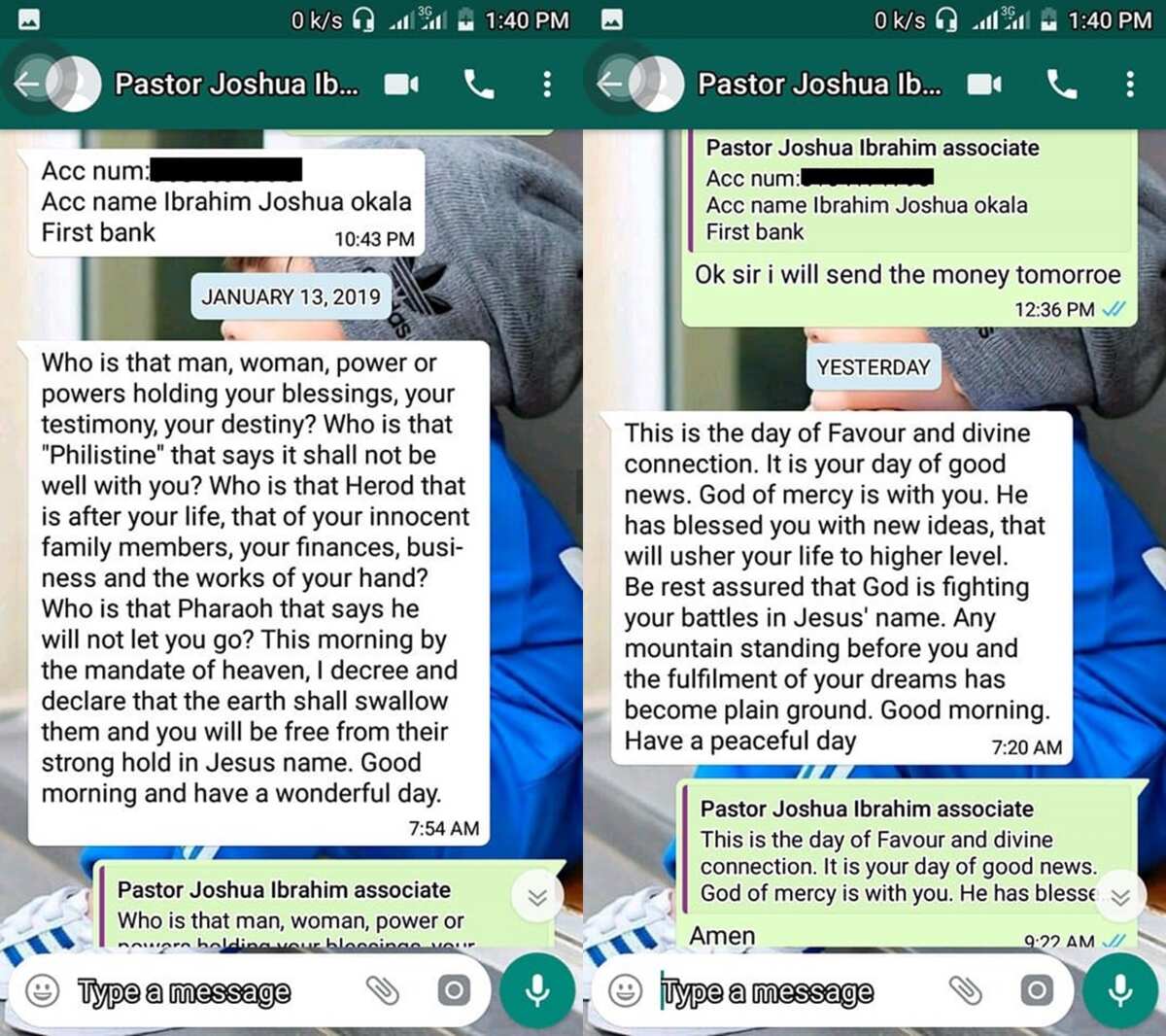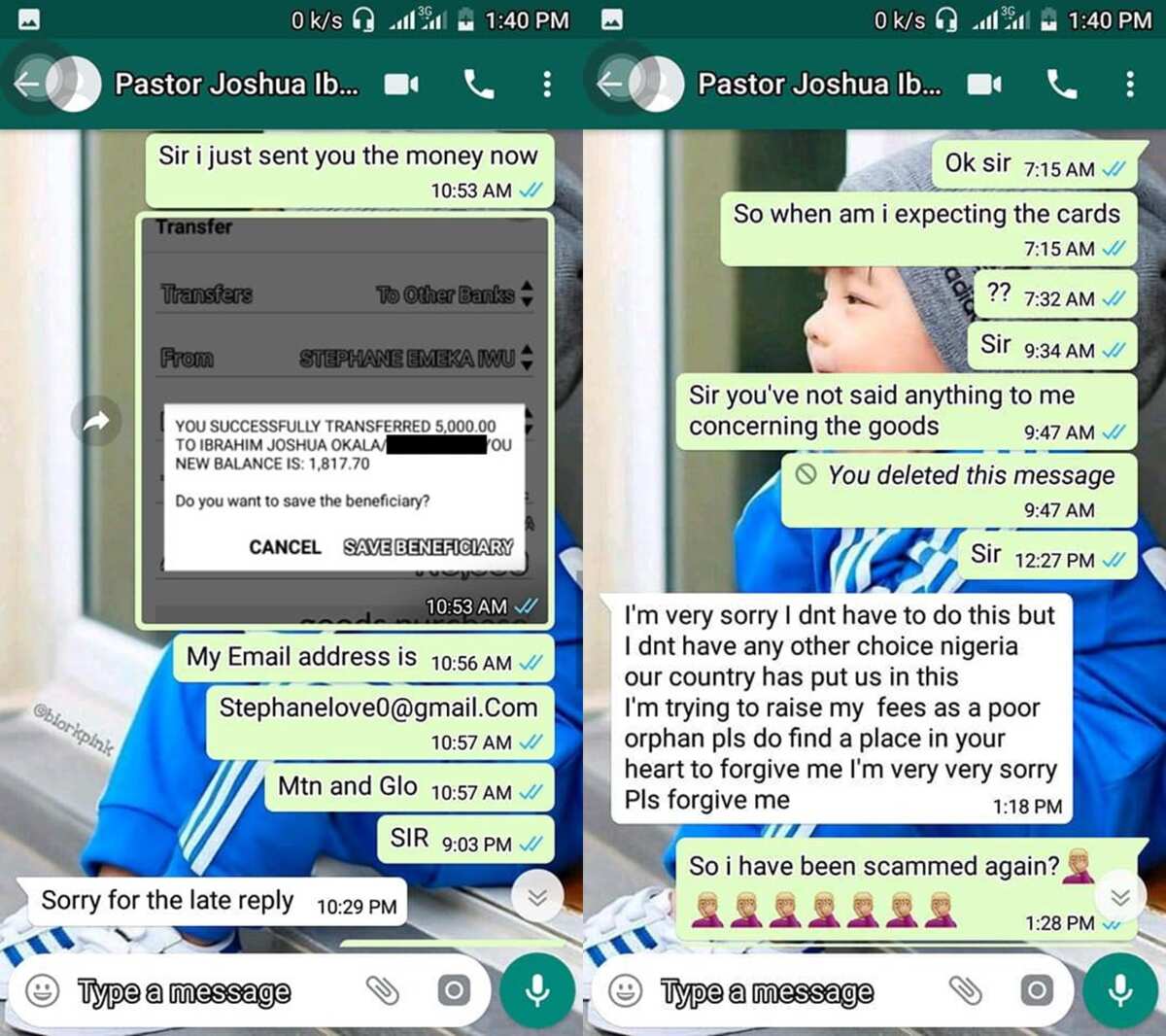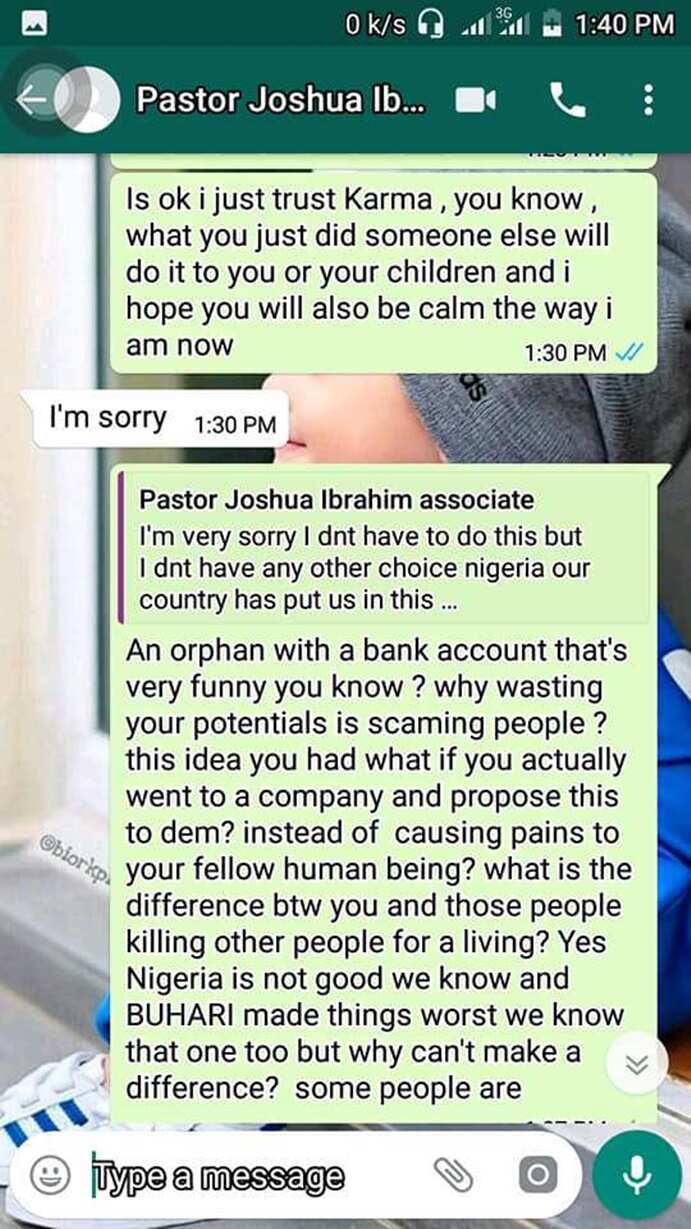 Legit earlier reported that Pastor Cletus Chukwunweuba Ilongwo of the Pentecostal church, Power of the Holy Ghost Evangelical Ministry a.k.a Tuesday Tuesday Church, was arrested again by the Economic and Financial Crimes Commission, EFCC in 2018. It was gathered that Prophet Ilongwo who has been arrested before after a former member of his church reported that he defrauded him of N85 million, which led to the loss of his job in one of the first generation banks in the country.
Related Post viewed by other
64 Replies | Last update 2 years ago |
Last comment Dahmierihann