Shaanxi Normal University Scholarship Program

By

armstrong

• 4 years ago •

7613 •

646
Sponsored Post

Founded in 1944, Shaanxi Normal University is a top-tier comprehensive teachers' university directly administered by the Ministry of Education and under the key construction of the state's "211" Project. Presently, it has 21 schools and departments, 2 basic courses teaching departments, 65 undergraduate majors, 159 master's degree specializations, 69 doctoral specializations and 18 post-doctoral mobile research stations. The university has competitive advantages in areas of Chinese Language and Literature, History and Cultural Studies, Business Administration, International Trade, Education and Psychology, Bio-engineering.
Scholarship Description
Applications Deadline: April 10, 2019

Course Level: Scholarships are available to pursue Postgraduate programme. This scholarship only supports Master students or PhD students.

Study Subject: There are three PhD English taught Programs——Computer Software and Technology, Curriculum and Teaching Theory and Chemistry, other programs are all Chinese-taught programs.

Scholarship Award: Categories and Criteria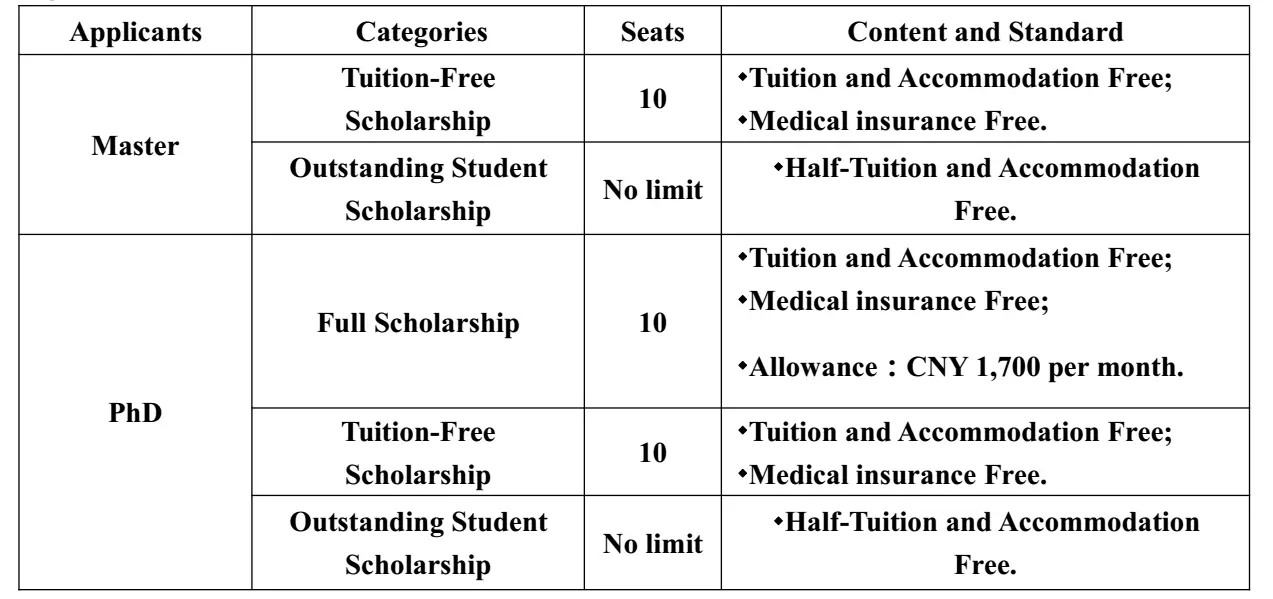 Nationality: Scholarships are available for non-Chinese citizens.

Number of Scholarships: 10 scholarships are available in each category.

Scholarship can be taken in China
Eligibility for the Shaanxi Normal University Scholarship Program

Eligible Countries: Scholarships are available for non-Chinese citizens.
Entrance Requirements: Applicants must meet the following criteria:
Applicants must be a non-Chinese citizen and be in good health;

Be a bachelor's degree holder under the age of 40 when applying for master's programs;

Be a master's degree holder under the age of 45 when applying for doctoral programs.
English Language Requirements: Applicants whose first language is not English are usually required to provide evidence of proficiency in English at the higher level required by the University.
Shaanxi Normal University Scholarship Program Application Procedure
How to Apply:

https://www.scholarsarena.net/shaanxi-normal-u…olarship-program/
Related Post viewed by other
646 Replies | Last update 3 years ago |
Last comment dannyo