#IStandForPeace2019Elections: I Go Dye Gifts Peace Promoting Individuals $1000 Each
By

Dmentor

• one year ago •

578 •

61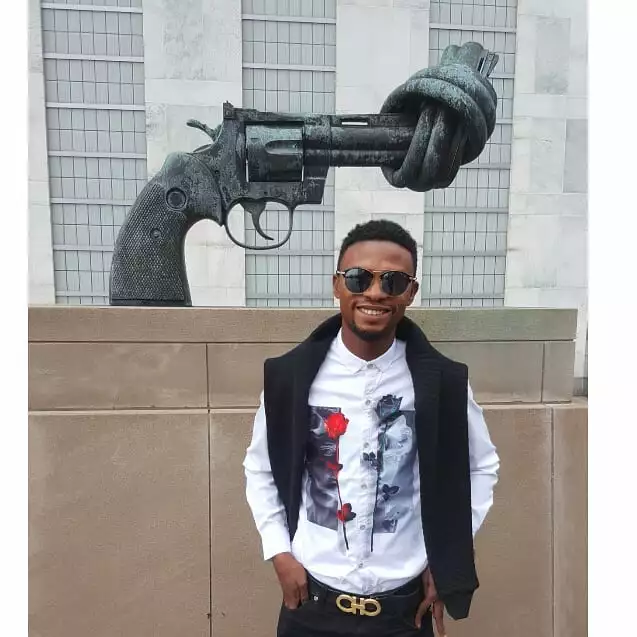 With the 2019 Elections just a few days ago, there have been rising fears that some might use the elections as an avenue to foment unrest and trouble. In a bid to counter any such happenings, Nigerian comedian Francis Agoda aka I Go Dye has gifted $1000 to five individuals for using their various platforms to promote peace. 
Taking to Instagram, the ace comedian put up a picture of the winners with their prizes alongside the following caption:
"Today we present Francis Agoda path of honour peace prize of $1000 each to the winners for using their platform to promote peace for I Go Dye #istandforpeace2019electionscampaign......The last winner didn't qualify because he used someone's else material, $1000 is still available for other contestants, so do your video with #istandforpeace2019elections tagged @igodye_ Congratulations to @david_victorious,@radiospiceyemi,@the_kingcomedy, @mcabilitea #istandforpeace2019. I believe that today's world is built around uncertainties because we neglect promoting peace beyond our immediate environment resulting to loss of live and property, which could have been managed or avoided if human resources development is given more fundamental priority and reward those that promote peace.  
Peep the winners below: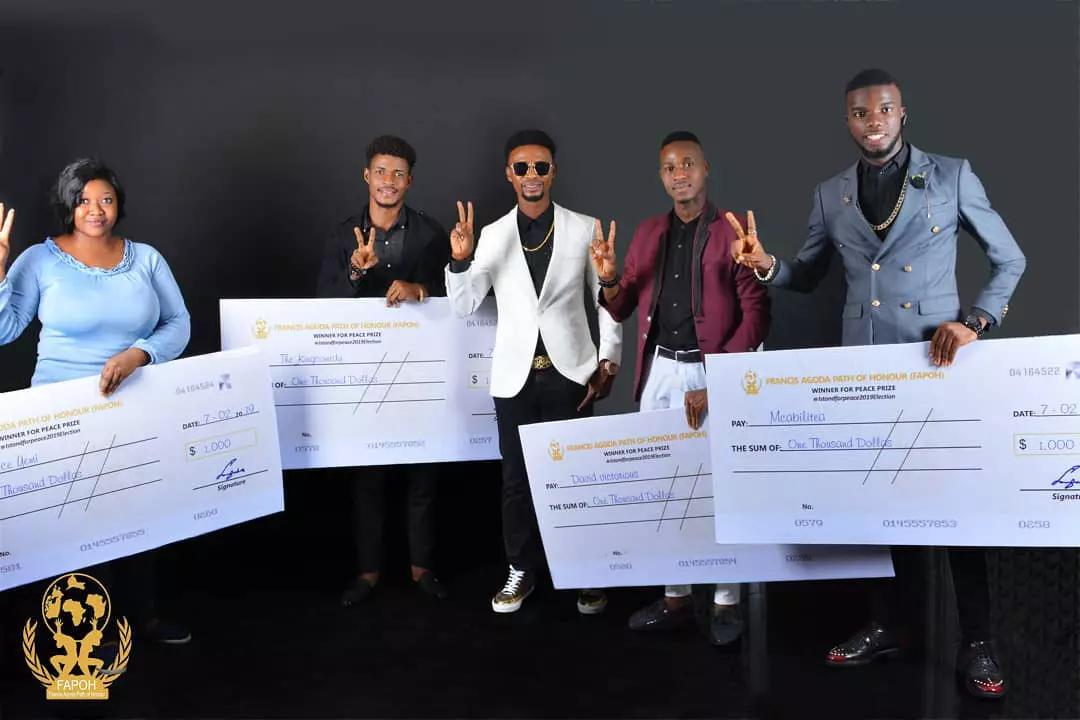 Related Post viewed by other