Wakanda Nation Payout List for 11/10/2020

By

chidi

• 2 years ago •

2512 •

80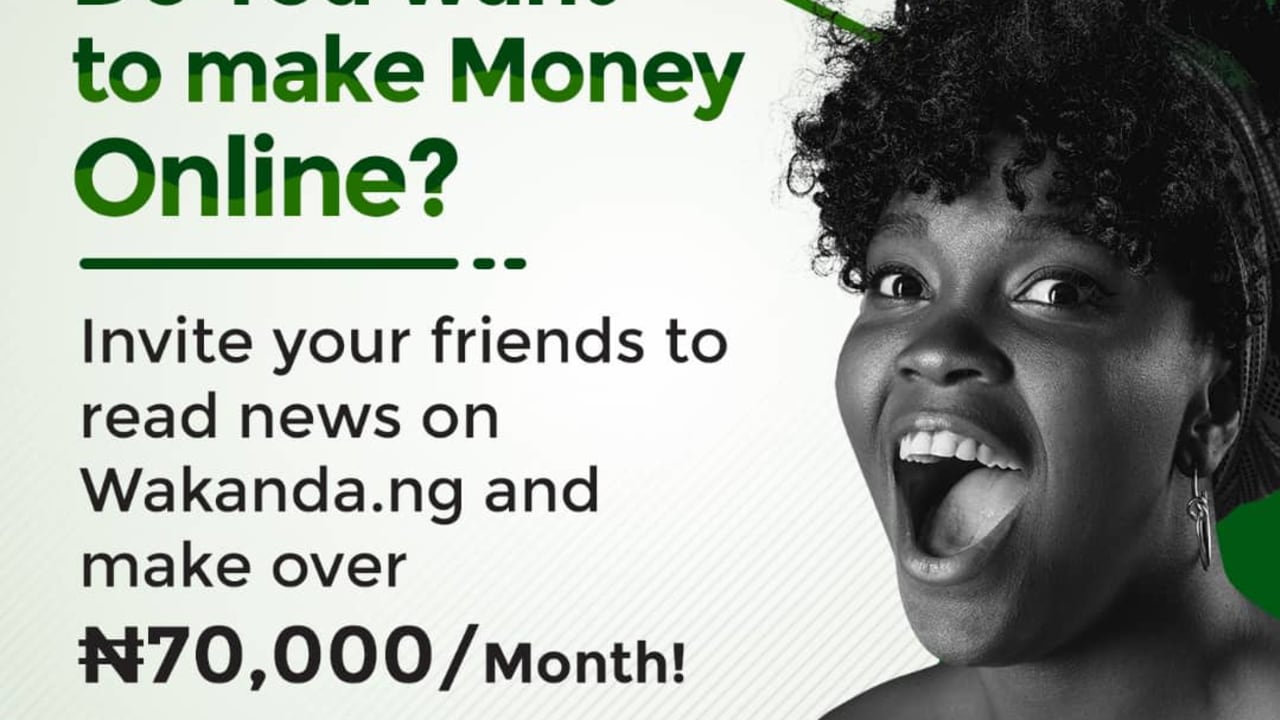 Good morning great Wakandians!
Payment for the Weekend has been concluded and this post, as usual, shows those who got paid.
If you are listed here, kindly share your payment testimonies in the comments and in our Telegram Group.
Wakanda nation pays referral earnings weekly, while activity earnings are paid on 25th of every month.
All old earnings can also be withdrawn on the 25th of every Month.
We urge all free members to Upgrade their accounts and start earning money on Wakanda nation today.  Click Here to Upgrade.
Also, we encourage all affiliate members to refer their friends to Wakanda Nation for better earnings and fast cashout every week!
Congratulations to all those who got paid today!
Wakanda nation will continue to pay all eligible earners as we proceed!
Long Live Wakanda Nation!

NOTE: This is our Sponsored Post today, share and comment to earn your bonus Immediately!
S/N   NAMES OF MEMBERS     AMOUNT  PAID   BANK
1. USORO INNOCENT IYENAM   17,000            UNION BANK
2. YAKUBU ABASS                      15,000            GT  BANK
3. OLAWALE ABRAHAM             13,000            FIRST  BANK
4. ISREAL RUKEWE ADESANYA   11000          ZENITH BANK
5. ODUMOSU GANIU ADEMOLA   14,000          ACCESS BANK
6. CHRISTOPHER HYACINTH       9000             UBA
7. CHUKWUMA FRIDAY IDENYI    8000             FIRST  BANK
8. FRIDAY NWEKE UGBALA        12,000           GT BANK
9. NKWOPARA DAVIS CHIKA        7000             ZENITH BANK
10. OBASI FESTUS                      9000             FIDELITY BANK
11. IDIGA VIRGINIA EBERE         5000                UBA
12. SADIQ ABUBAKAR                5000              GT BANK
13. ONWUKA BLESSING             6000               FIRST  BANK
14. IDRIS ADAMU ALIYU              8000                 GTB
15. ABDULAHI MUHAMMAD         10,000               UBA
16. OGUNNIYI JOSEPH AYOMIDE  3000             ZENITH BANK
17. EMEKA CHARLES OGAYI        6000             ACCESS BANK
18. JOHN SUNDAY OGBONNA       5000             Zenith bank
19. UBONG MATTHEW                 4000              ACCESS bank
20. GODWIN IKE UWA                  11,000             GTB
21. ATSACHA ISHAKU                   3,000             FIDELITY BANK





















Related Post viewed by other
80 Replies | Last update 2 years ago |
Last comment lovejoy