Wike throws mud at Amaechi as PDP gains Rivers APC big guns

By

princess11

• 2 years ago •

1062 •

2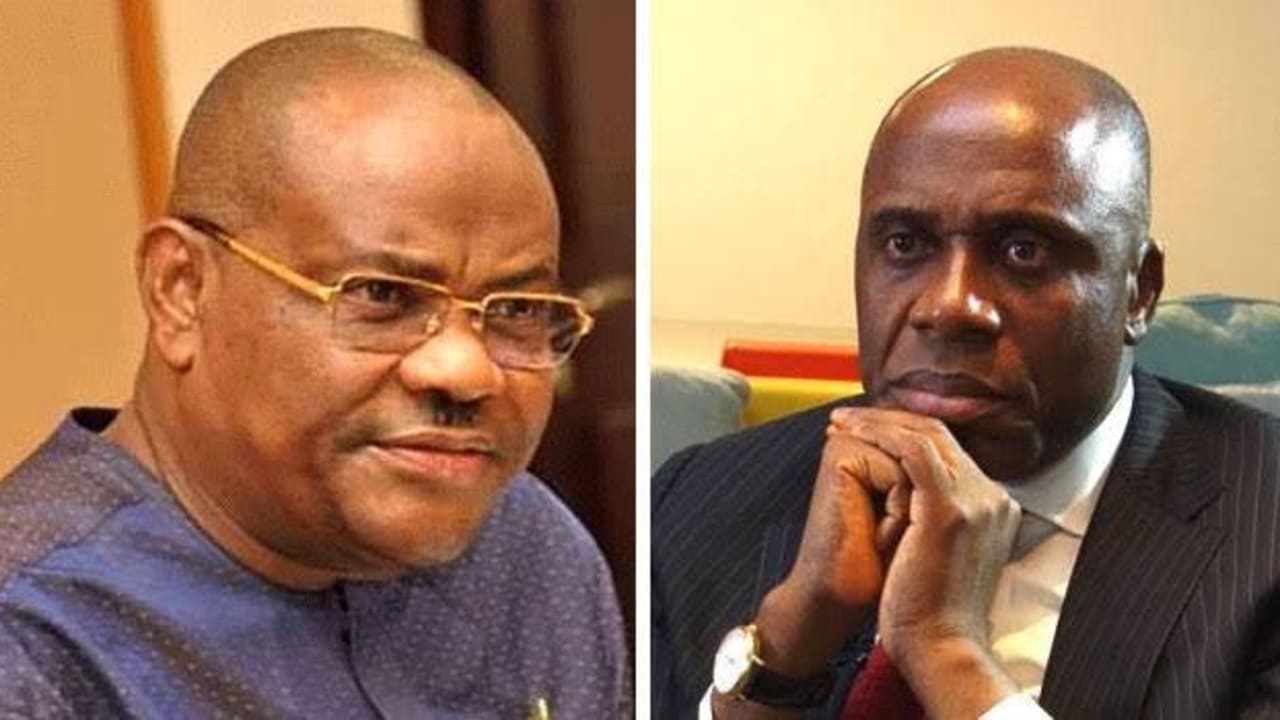 Wike and Amaechi
Governor Nyesom Wike of Rivers has accused the Minister of Transportation, Chibuike Amaechi of misappropriating the proceeds from the sale of the state aircraft and some power stations.
He made this allegation at a ceremony in Port Harcourt to welcome into the Peoples Democratic Party, two former Chairmen of the All Progressives Congress (APC) in Rivers State.
The renegade chairmen were Dr. Davies Ikanya and Igo Aguma.
Some other members of the APC followed the ex-chairmen to rejoin the PDP at the ceremony on Saturday.
Wike at the event alleged that Amaechi sold a Dash 8 aircraft purchased by former Governor, Dr. Peter Odili administration to the Government of Cross River at the cost of $6million, but has failed to account for the proceeds, till date.
Wike, who served as Amaechi's chief of staff, also claimed that his government had traced to Germany another Dash 8 aircraft bought by the Odili administration.
He accused Amaechi of diverting the plane to Germany since 2012.
He also accused Amaechi of not accounting for the $308 Million paid by Sahara Energy to acquire the State Independent Power Projects,IPP.
In addition, he alleged that Amaechi spent $39.9 Million of State funds on phantom Justice Karibi Whyte Hospital in Port Harcourt.
The governor claimed that unlike Amaechi, he attracted several projects to the state as minister of state for education under Goodluck Jonathan administration.
He now challenged Amaechi to emulate him by reviving the moribund Port Harcourt seaport to create employment opportunities for Rivers' youths.
Wike vowed to resign from office as Governor, if Amaechi could mention any federal project he has attracted to Rivers State as a minister since 2015.
The State PDP chairman, Ambassador Desmond Akawor said the defection of Dr. Ikanya, Aguma and others marked the formal death of the APC in Rivers State.
Related Post viewed by other